PROBLEM
If in SSRS report you are using a data source which gets data from an API via an ODBC driver you may get errorless SSRS crash when you try to open a report. This could happen when it takes a long time to load data from an API.
SOLUTION
The solution is to replace ODBC data source with ZappySys Data Gateway (ZSDG) and a data source configured in there. Data source configuration in SSRS could look like this:
Data sources in ZSDG: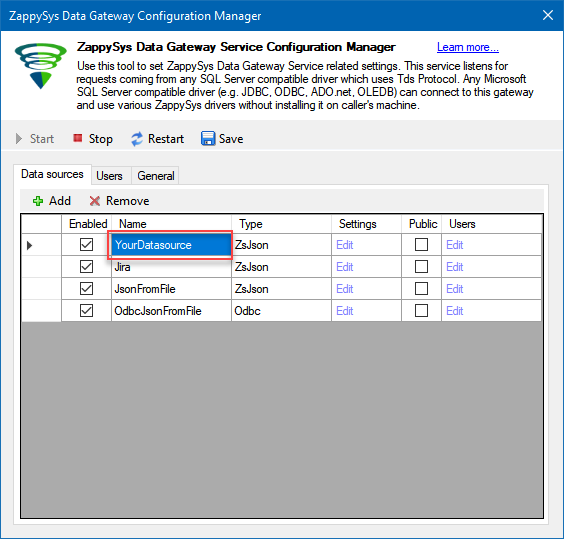 And thats it... So after this when you create Data source in SSRS choose "Microsoft SQL Server" as connection type and enter your host name and port where Gateway is running.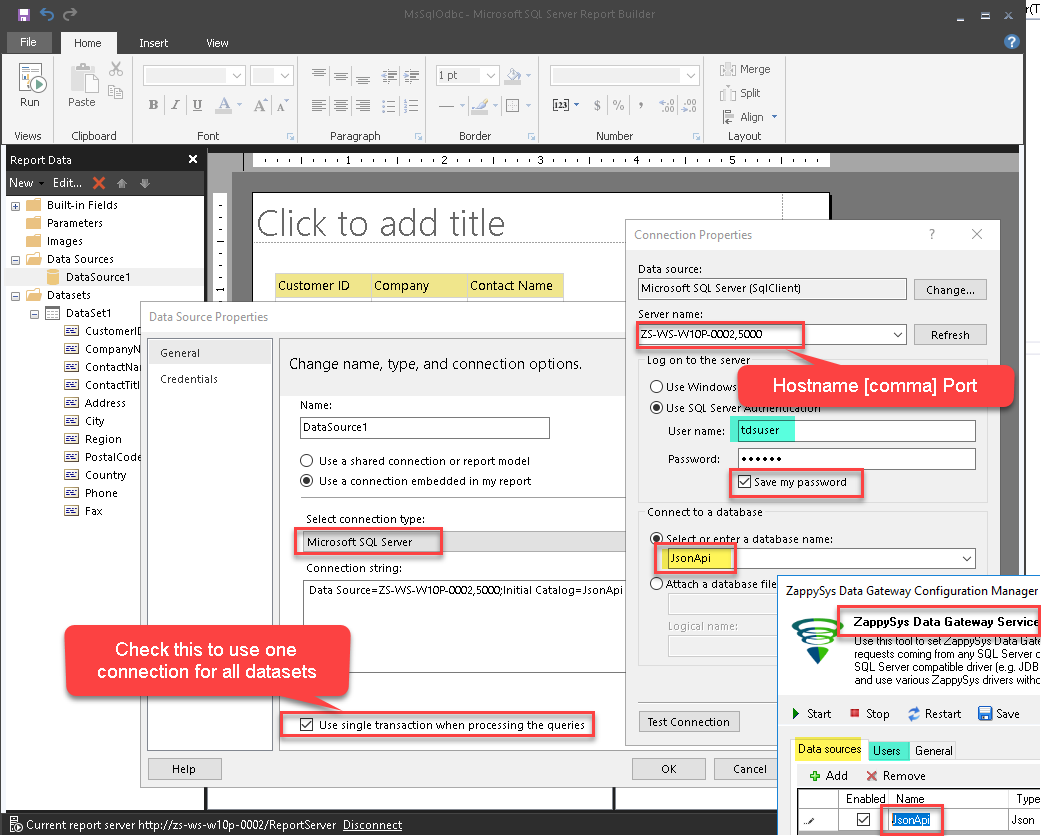 For more information on how to configure a data source in ZSDG, watch this video:
Contact Us
If you have more question(s) feel free to contact us via Live chat or email to support@zappysys.com